Product Description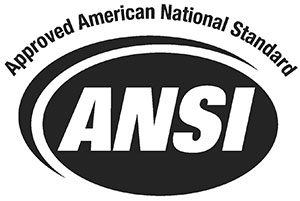 A well-designed lighting system can make an important contribution to the success of an industrial facility. The success of the well-lighted industrial environment can affect productivity, employee performance, safety, energy efficiency, health, maintenance costs, and the number of errors and lost-time accidents. Many features of a lighting system other than the quantity of light provided can make a significant contribution to the efficiency and safety of the industrial worker. Industrial facilities can at times be hazardous environments; special-case needs and considerations should be given in general for safety, general lighting, moving components, and supplemental, task, safety, and emergency lighting. The primary purpose of this document is to serve as a guide and educational tool for the design of permanently installed lighting systems for industrial facilities. The types of industrial areas addressed in this document include but are not limited to: classified ("hazardous") areas, humid and corrosive atmospheres, high- and low- temperature areas, clean rooms, food and drug processing, warehouse and storage, inspection, component assembly, machining and metal fabrication, molding, control rooms, electronic assembly, and outdoor industrial areas.
Purchase includes RP-10-20+E1: Lighting Common Applications
Page count: 106 pages
Publisher: Illuminating Engineering Society (2021)
SKU: ANSI/IES RP-7-21+E1
ISBN-13: 978-0-87995-404-8
Chapters:
1.0 Introduction and Scope
2.0 Lighting the Industrial Environment
3.0 Quality of Lighting in Industrial Facilities
4.0 Light Sources
5.0 Lighting Equipment – Luminaires
6.0 Electrical System Considerations
7.0 Lighting Controls
8.0 Building Construction Features That Influence Luminaire Selection and Luminaire Placement
9.0 Lighting System Economic Analysis
10.0 Lighting System Maintenance
11.0 Special Considerations in Industrial Applications
12.0 Lighting Criteria
13.0 General Lighting
14.0 Supplementary Task Lighting
15.0 Special Effects and Techniques
16.0 Emergency, Safety and Security Lighting
17.0 Lighting for Specific Tasks
18.0 Lighting for Specific Visual Tasks
19.0 Warehouse and Storage Area Lighting
20.0 Outdoor Area Lighting

Citation Format:
Illuminating Engineering Society. ANSI/IES RP-7-21+E1, Recommended Practice: Lighting Industrial Facilities. New York: IES; 2021.