Product Description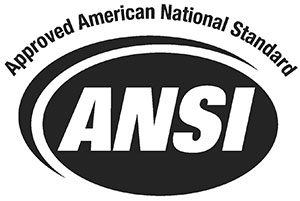 Today's library is different in many ways from libraries of the past. Newer lighting techniques and lighting equipment provide the designer with the tools to meet the needs of the varied visual tasks encountered in today's libraries. This document provides design criteria for the many different types of spaces found within today's libraries. It addresses the many and varied visual tasks encountered by users and staff during the course of their activities in libraries of all types. As energy criteria have gained predominance throughout society, so too has a focus on lighting quality. This document has been written for use by lighting design professionals, architects, engineers, library administrators, librarians, and educators to provide useful practical information that will help produce an energy efficient, pleasing lighted environment.
Purchase includes RP-10-20+E1: Lighting Common Applications
Page count: 37 pages
Publisher: Illuminating Engineering Society (2020)
SKU: ANSI/IES RP-4-20
ISBN-13: 978-0-87995-387-4
Chapters:
1.0 Introduction and Scope
2.0 General Considerations
3.0 Types of Libraries and Tasks
4.0 Lighting Methodologies for Libraries
5.0 Area Specific Considerations
6.0 Exterior Lighting

Citation Format:
Illuminating Engineering Society. ANSI/IES RP-4-20, Recommended Practice: Lighting Library Spaces. New York: IES; 2020.