Product Description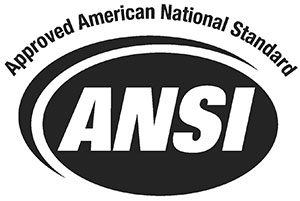 This document describes the procedures to be followed and the precautions to be observed in performing uniform and reproducible measurements of the electrical and ultraviolet optical radiation characteristics of far UV-C excimer sources predominantly emitting at a peak wavelength within the far UV-C range (200 nm to 230 nm). The wavelength range for the purposes of this document is 200 nm to 300 nm.
Page count: 16 pages
Publisher: Illuminating Engineering Society (2022)
SKU: ANSI/IES LM-93-22
ISBN-13: 978-0-87995-439-0
Chapters:
1.0 Introduction and Scope
2.0 Normative References
3.0 Definitions
4.0 Physical and Environmental Test Conditions
5.0 Electrical Test Equipment
6.0 Optical Measurement and Equipment
7.0 Test Preparation
8.0 Measurement Methods
9.0 Measurement Uncertainty
10.0 Test Report

Citation Format:
Illuminating Engineering Society. ANSI/IES LM-93-22, Approved Method: Optical and Electrical Measurements of Far UV-C Excimer Sources. New York: IES; 2022.