Product Description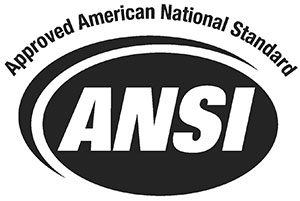 This new Lighting Measurement (LM) standard, developed by subject matter experts from IES and the International Ultraviolet Association (IUVA), provides guidance for the measurement of UV-emitting LEDs, normally available in the form of an LED package, array, or module. Due to the optical characteristics of UV LEDs and their dependence on junction temperature, the only way to obtain reproducible results universally for all types of UV LEDs is by setting them to a specified junction temperature. The test method described in this document sets the UV LED under test to a pre-determined junction temperature for measurement under a continuous-pulse mode of operation. Such a method can establish equivalence of results between the pulse-mode operation (normally performed by UV LED manufacturers) and the DC-mode operation of products in actual-use conditions. This LM describes uniform methods for operation of UV LEDs and test methods for optical and electrical measurements of UV LED output, and provides the grounds for specification of UV LEDs at high-temperature conditions.
Page count: 23 pages
Publisher: Illuminating Engineering Society (2022)
SKU: ANSI/IES LM-92-22
ISBN-13: 978-0-87995-419-2
Chapters:
1.0 Introduction and Scope
2.0 Normative References
3.0 Definitions
4.0 Physical and Environmental Test Conditions
5.0 Electrical Test Equipment
6.0 Optical Measurement and Equipment
7.0 Test Preparation
8.0 Measurement Methods
9.0 Measurement Uncertainty
10.0 Test Report

Citation Format:
Illuminating Engineering Society. ANSI/IES LM-92-22, Approved Method: Optical and Electrical Measurement of Ultraviolet LEDs. New York: IES; 2022.