Product Description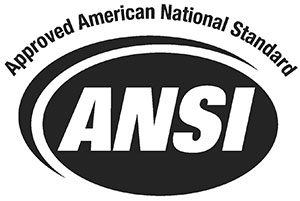 In near-field conditions the use of far-field IES-format photometric files results in substantially incorrect irradiance, illuminance, or photon-flux density values being predicted by lighting layout models constructed for near-field conditions. This problem can be overcome by using distance-specific IES file(s), generated by first collecting data at the working distance(s) of interest obtained from a single luminaire and then converting them to distance-specific IES file(s), following the protocol described in this document.
Page count: 40 pages
Publisher: Illuminating Engineering Society (2022)
SKU: ANSI/IES LM-91-22
ISBN-13: 978-0-87995-417-8
Chapters:
1.0 Introduction and Scope
2.0 Normative References
3.0 Definitions
4.0 Physical and Environmental Test Conditions
5.0 Electrical Test Conditions
6.0 Test Preparation
7.0 Test Procedures
8.0 Data Processing
9.0 Procedures for Application-Distance IES File Generation
10.0 Reporting Requirements

Citation Format:
Illuminating Engineering Society. ANSI/IES LM-91-22, Approved Method: Application Distance Radiometry. New York: IES; 2022.