Product Description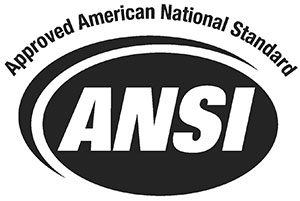 UVGI can been used to disinfect air, water, and surfaces that are or could be contaminated by bacteria, protozoa, mold spores, fungi, and/or viruses. This document specifically addresses the use of UVGI for disinfection of room air and surfaces. Topics covered include: types of UV radiation; how germicidal UV works to disinfect; UVGI technologies; design and use of GUV systems for disinfection effectiveness; systems comparisons based on type of application, type of pathogen, and means of transmission; system maintenance and performance verification; potential dangers for humans; potential effects on materials and plants; and safety measures and precautions.
Page count: 41 pages
Publisher: Illuminating Engineering Society (2021)
SKU: ANSI/IES RP-44-21
ISBN-13: 978-0-87995-406-2
Chapters:
1.0 Introduction and Scope
2.0 Definitions and Abbreviations
3.0 Types of UV Radiation
4.0 Types of GUV Equipment and Systems
5.0 Effects of Ultraviolet Radiation
6.0 Design and Use of UVGI Systems for Disinfection Effectiveness
7.0 Maintaining Systems and Verifying Performance
8.0 Safety Measures and Restrictions
9.0 Overview: Systems Comparisons
10.0 Additional Information

Citation Format:
Illuminating Engineering Society. ANSI/IES RP-44-21, Recommended Practice: Ultraviolet Germicidal Irradiation (UVGI). New York: IES; 2021.