Product Description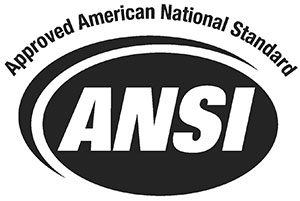 This document provides risk group classification for all ultraviolet lamp systems, and the measurement conditions for different applications, thus superseding the more general risk group classifications used in ANSI/IES RP-27-20 for UV lamp systems. It includes manufacturing and user safety requirements that may be required as a result of an ultraviolet lamp system being assigned to a particular risk group. The assigned risk group of an ultraviolet lamp system also may be used to assist with any needed risk assessments, e.g., for occupational exposure in workplaces.
Page count: 44 pages
Publisher: Illuminating Engineering Society (2020)
SKU: ANSI/IES RP-27.1-22
ISBN-13: 978-0-87995-445-1
Chapters:
1.0 Introduction and Scope
2.0 Normative References
3.0 Definitions
4.0 Background
5.0 Emission Limits and Measurement for Risk Group Determination
6.0 Systems Safety Control Measures for Manufacturers
7.0 Labeling
8.0 Safety Control Measures for Occupied Spaces
Citation Format:
Illuminating Engineering Society. ANSI/IES RP-27.1-22, Recommended Practice: Risk Group Classification and Minimization of Photobiological Hazards From Ultraviolet Lamps and Lamp Systems. New York: IES; 2022.