Product Description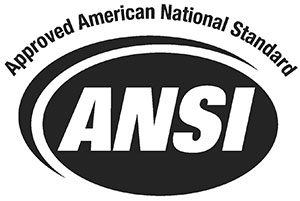 The understanding of the color properties of light and their applications is finding an unprecedented relevance in the lighting industry. As a result, lighting professionals are faced with an increased need for accurate quantitative and qualitative descriptions of the color-related performance of all light sources. This document covers the basics of color science, including color vision fundamentals and an overview of colorimetry. It also describes color terminology, color properties of light sources, and the use of color in applied lighting, which includes discussions of common color metrics. It focuses on practical use, rather than acting as a historical record.
Page count: 58 pages
Publisher: Illuminating Engineering Society (2021)
SKU: ANSI/IES LS-5-21
ISBN-13: 978-0-87995-396-6
Chapters:
1.0 Introduction and Scope
2.0 Basic Concepts
3.0 Human Color Vision
4.0 Colorimetry
5.0 Color Appearance of White Light
6.0 Color Rendition
7.0 Color Measurement
8.0 Light Sources
9.0 Color Systems
10.0 Use of Colored Light
11.0 Color Standards, Specifications, and Product Labeling
12.0 Color Vision Deficiencies

Citation Format:
Illuminating Engineering Society. ANSI/IES LS-5-21, Lighting Science: Color. New York: IES; 2021.