Product Description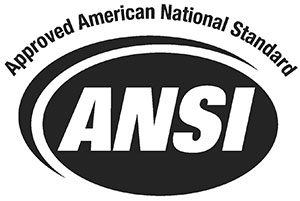 This document provides the method for measuring the luminous, radiant, and/or photon flux, as well as chromaticity and other spectral properties over time. This method applies to LED lamps, LED light engines, LED luminaires, OLED light engines, and OLED luminaires. The document describes the procedures to be followed and the precautions to be observed in both initial determination and reproduction of results for determining luminous, radiant, and/or photon flux, and spectral power distribution (SPD) and chromaticity as spectral maintenance measurements, under standard operating conditions. Note: SSL products have already been adopted in horticultural and other applications. It is expected that SSL products will be adopted in new lighting applications and penetrate additional markets. As a result of the additional applications for SSL products, the scope of this Approved Method has been expanded to include reporting of both photon flux and radiant flux in addition to luminous flux.
Page count: 8 pages
Publisher: Illuminating Engineering Society (2020)
SKU: ANSI/IES LM-84-20+E1
ISBN-13: 978-0-87995-218-1
Chapters:
1.0 Introduction and Scope
2.0 Normative References
3.0 Definitions
4.0 Physical and Environmental Conditions during Operation and Handling
5.0 Electrical Conditions
6.0 Optical Radiation and Thermal Measurement Procedure
7.0 Testing Procedures
8.0 Test Report

Citation Format:
Illuminating Engineering Society. ANSI/IES LM-84-20+E1, Approved Method: Measuring Optical Radiation Maintenance of LED Lamps, Light Engines, and Luminaires. New York: IES; 2020.