Product Description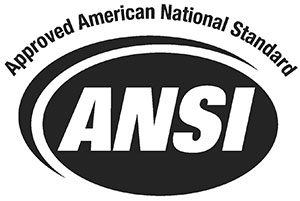 This document is intended to provide clear recommendations and requirements on procedures for seasoning of lamps to attain a state of sufficient stability for reproducible measurement of initial photometric, colorimetric, and/or electrical characteristics. Its methodology applies to normal and accelerated seasoning of incandescent filament lamps, cathode fluorescent lamps, and high intensity discharge (HID) lamps. Manufacturers' recommendations for seasoning should be followed for lamp types other than those listed above. Lamps intended for use as reference standards require special seasoning.
Page count: 6 pages
Publisher: Illuminating Engineering Society (2020)
SKU: ANSI/IES LM-54-20
ISBN-13: 978-0-87995-039-2
Chapters:
1.0 Introduction and Scope
2.0 Normative References
3.0 Definitions
4.0 Physical and Environmental Test Conditions
5.0 Electrical Test Conditions
6.0 Testing Procedure Requirements
7.0 Reporting Requirements

Citation Format:
Illuminating Engineering Society. ANSI/IES LM-54-20, Approved Method: IES Guide to Lamp Seasoning. New York: IES; 2020.