Product Description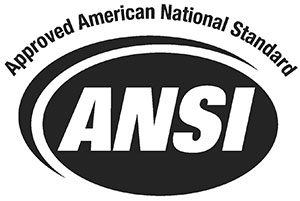 This document describes photometric testing procedures and reporting guidelines for reflector type lamps and LED based lamps that mimic this traditional style of lamp. The application of the described procedures and guidelines will improve reproducibility within a laboratory, and will improve measurement agreement and facilitate comparison of results between laboratories. As used in this laboratory method, a reflector type lamp is a lamp having a reflective element(s) intended to redirect flux from the emitting element (e.g., filament, arc, LED) to form the intended spatial distribution of the light. For example, a reflective element might take the form of a reflective coating applied to the lamp bulb, or a reflector positioned relative to the emitting element and permanently affixed in this position. In addition, integrated LED lamps using reflective and refractive elements to create the intended spatial distribution are within the scope of this document.
Page count: 13 pages
Publisher: Illuminating Engineering Society (2020)
SKU: ANSI/IES LM-20-20
ISBN-13: 978-0-87995-194-8
Chapters:
1.0 Introduction and Scope
2.0 Normative References
3.0 Definitions
4.0 Ambient and Physical Conditions
5.0 Electrical and Photometric Test Conditions
6.0 Lamp Test Procedures
7.0 Photometric Characterization by Measurement of Intensity Distribution
8.0 Total Flux Measurement by Integrating Sphere Method
9.0 Test Report

Citation Format:
Illuminating Engineering Society. ANSI/IES LM-20-20, Approved Method: Photometry of Reflector Type Lamps. New York: IES; 2020.