Product Description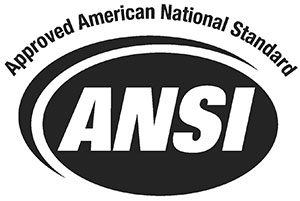 Learn the procedures to be followed and the precautions to be observed in obtaining uniform and reproducible measurements of the electrical and photometric characteristics of high intensity discharge (HID) lamps under standard conditions in alternating current (AC) circuits at 60 Hz. The HID lamps covered by this Approved Method include the lamp groups commonly known as mercury vapor, metal halide, and high pressure sodium used in general lighting applications.
Page count: 8 pages
Publisher: Illuminating Engineering Society (2023)
SKU: ANSI/IES LM-51-20(R2023)
ISBN-13: 978-0-87995-029-3
Chapters:
1.0 Introduction and Scope
2.0 Normative References
3.0 Nomenclature and Definitions
4.0 Physical and Environmental Test Conditions
5.0 Electrical Test Conditions
6.0 Lamp Test Procedures
7.0 Photometric Test Procedures
8.0 Test Report
Citation Format:
Illuminating Engineering Society. ANSI/IES LM-51-20(R2023), Approved Method: Electrical and Photometric Measurement of High Intensity Discharge Lamps. New York: IES; 2023.