Product Description
ANSI Approved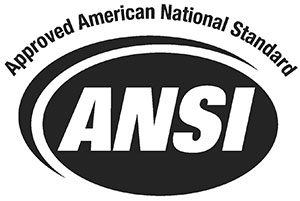 ANSI/ASHRAE/IES 90.1 is a national voluntary consensus Standard. This document is a direct excerpt of Section 9 (lighting), as developed by the ASHRAE 90.1 Lighting Subcommittee, which consists primarily of IES members. This Standard is under continuous maintenance and is published every three years under the policies and procedures of ASHRAE, as the primary Standards Development Organization.
Section 9 sets energy usage limits and control requirements for lighting. The lighting power allowance is expressed in watts per square foot allowed for specific applications. Exemptions are cited for some types and applications of lighting. The method was updated for the 2022 version and now aligns with IES recommendations to ensure that quality lighting design can be accomplished at the allowances cited in this document.
The IES is a full partner with ASHRAE on Standard 90.1 and several others. This document provides the lighting section of Standard 90.1-2022 separate from the entire standard. Plug loads, building envelope, heating, ventilation and air conditioning requirements, and other concerns are not included in this unedited excerpt of the full standard. The full version of Standard 90.1 is available at through the ASHRAE and Techstreet websites.
For questions or concerns, please contact IES Industry Relations Manager Mark Lien at [email protected]
ISBN: 978-0-87995-459-8