Product Description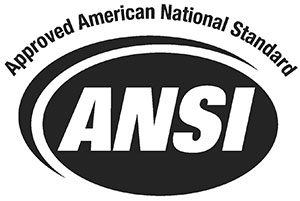 Lighting is critical to commercial success in the hospitality industry. Lighting is often the first feature that guests notice and is the element that creates that all-important long-lasting positive impression. This first impression may form guests' opinions about the quality, character, convenience, and charm of the hotel even before they reach the front entrance. This document has been developed to aid designers, facility managers, and owners in creating lighting systems for hotel applications. The intent is to address how all of the various components of hospitality lighting need to be an integrated system of layers as well as uniquely represented areas of illumination. Guidance is provided specific to lighting design for these hotel areas:
Exterior Entrances, Entry Drives,
Lobbies; Elevator Lobbies
Public Corridors; Public Restrooms
Emergency Lighting
Guest Corridors; Guest Rooms; Guest Bathrooms
Ballrooms and Multifunction Meeting Rooms
Exhibition Halls
Food and Beverage; Retail; Spa Services
Business Centers
Fitness Centers
For each type of area within a hotel, the discussion includes consideration of the uses of the spaces, the lighting design considerations, and the design criteria and solutions.
Purchase includes RP-10-20+E1: Lighting Common Applications
Page count: 52 pages
Publisher: Illuminating Engineering Society (2020)
SKU: ANSI/IES RP-9-20
ISBN-13: 978-0-87995-067-5
Chapters:
1.0 Introduction and Scope
2.0 Light Sources and Controls
3.0 Exterior Areas
4.0 Lobby
5.0 Elevator Lobbies
6.0 Public Corridors
7.0 Public Restrooms
8.0 Emergency Lighting
9.0 Ballrooms and Multifunction Meeting Rooms
10.0 Exhibition Halls
11.0 Gaming
12.0 Food and Beverage
13.0 Retail
14.0 Business Center
15.0 Spa Services
16.0 Fitness Center
17.0 Guest Corridors
18.0 Guest Rooms
19.0 Guest Bathrooms

Citation Format:
Illuminating Engineering Society. ANSI/IES RP-9-20, Recommended Practice: Lighting Hospitality Spaces. New York: IES; 2020.