Product Description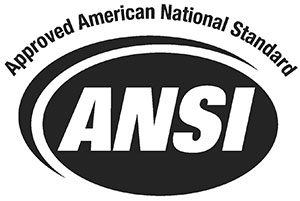 This document was developed to assist design professionals in specifying or understanding the requirements of performance lighting and control systems. The public assembly spaces in theaters and worship spaces share many similar lighting requirements and yet remain different. This document considers the factors involved in achieving a successful, functioning space for live performances. As a complete review and revision of prior documents on these topics, this document incorporates the latest design and application information associated with contemporary theatrical and worship architecture, lighting positions in both the house and stage areas, typical lighting instruments and layouts, the effects of lighting on mechanical and acoustical elements, and the lighting controls used for activities and presentations. In this document, the term "theater" means a space to present live performances, including all necessary ancillary facilities. Theaters may be found in facilities such as lecture and concert halls, churches, platforms, motion picture houses, portions of restaurants, and sports arenas.
Purchase includes RP-10-20+E1: Lighting Common Applications.
Page count: 47 pages
Publisher: Illuminating Engineering Society (2020)
SKU: ANSI/IES RP-41-20
ISBN-13: 978-0-87995-071-2
Chapters:
1.0 Introduction and Scope
2.0 General Objectives
3.0 Stage Lighting Instruments
4.0 Layout and Selection of Stage Lighting Equipment
5.0 Dimmers and Lighting Control
6.0 Conclusion

Citation Format:
Illuminating Engineering Society. ANSI/IES RP-41-20, Recommended Practice: Lighting Theaters and Worship Spaces. New York: IES; 2020.