Product Description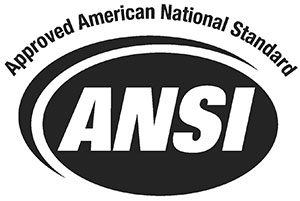 The purpose of this document is to provide design recommendations for the illumination of a cargo handling terminal from a permanently installed lighting system. The shape, size and design of an individual terminal may vary, but each facility should have a permanent lighting system to deliver general illumination in support of safe personnel-involved operations and terminal security. The illumination recommendations within this document are intended as guidance for the design of port terminal illumination. These recommendations are independent of any individual existing regulation and are based on expert understanding of terminal operations, the illumination demands of those operations, and the capabilities of modern lighting and control technologies.
Page count: 21 pages
Publisher: Illuminating Engineering Society (2019)
SKU: ANSI/IES RP-40-19
ISBN-13: 978-0-87995-018-7
Chapters:
1.0 Introduction
2.0 Port Facilities
3.0 Design Considerations
4.0 Recommended Lighting Criteria
5.0 Lighting Quality
6.0 Designing With Solid State Lighting
7.0 Product Selection And Application

Citation Format:
Illuminating Engineering Society. ANSI/IES RP-40-19, Recommended Practice: Lighting Port Terminals. New York: IES; 2019.