Product Description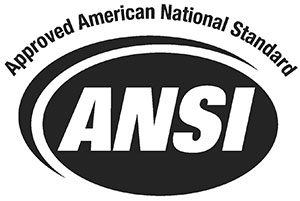 Museums and art galleries collect, preserve, and display natural artifacts and/or examples of human achievement. Effective exhibit lighting should balance exhibition presentation goals (which enrich the visitor experience) with conservation techniques (intended to protect artifacts for appreciation by many generations to come.) While this document is intended primarily for lighting designers, other decision makers—such as the museum administrator, curator, conservator, and exhibit designer—can use it to improve understanding and communication throughout the exhibition process. The more the exhibition team understands both the aesthetic lighting design rules of thumb and general conservation techniques, the better will be the final presentation. The purpose of this document is to enhance the decision-making process by providing specific standards for satisfying the special requirements of museums and art galleries. Updated information is included on current lighting techniques and lighting technology. Exhibition lighting is the focus of this document, though information relating to other museum and art gallery applications is also addressed.
Purchase includes RP-10-20+E1: Lighting Common Applications.
Page count: 104 pages
Publisher: Illuminating Engineering Society (2020)
SKU: ANSI/IES RP-30-20
ISBN-13: 978-0-87995-180-1
Chapters:
Preface: Museums – By Howard Brandston
1.0 Introduction and Scope
2.0 The Museum Lighting Design Process
3.0 General Lighting Information
4.0 Luminaires, Light Sources, and Accessories
5.0 Lighting Control Systems
6.0 Economics, Maintenance, Sustainability
7.0 Museum Categories and Criteria for Lighting Design Success
8.0 Preservation of Light-Sensitive Materials
9.0 Typical Lighting Solutions for Museum Exhibitions
10.0 Daylighting the Museum Environment

Citation Format:
Illuminating Engineering Society. ANSI/IES RP-30-20, Recommended Practice: Lighting Museums. New York: IES; 2020.