Product Description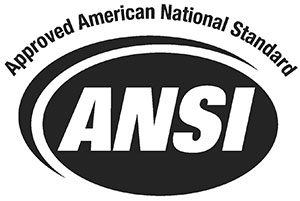 The mission of healthcare facilities is to save lives, enhance lives, and facilitate life's transitions. Whether as a patient, supportive visitor, caregiver, or resident, an encounter with a care environment is almost inevitable in one's lifetime, and experiences within these settings can be intimidating or joyous, despondent or hopeful. From an operational standpoint, there are also considerations of the life and longevity of the physical infrastructure, fiscally responsible practices for owning long-term real estate, and sustainable practices. Designers working on healthcare projects have a unique opportunity to positively influence the lives of thousands of people who are in need of help, comfort, and care. The objective of this document is to provide context, define challenges, and identify recommended lighting design practices for healthcare-specific environments. This document is not prescriptive but is intended to provide guidance and to inspire by identifying possibilities that enable designers to develop the appropriate solutions for complex situations and spaces. This document is organized to complement other authoritative references, such as the Guidelines for Design and Construction documents published by the Facility Guidelines Institute (FGI).
Purchase includes RP-10-20+E1: Lighting Common Applications.
Page count: 128 pages
Publisher: Illuminating Engineering Society (2020)
SKU: ANSI/IES RP-29-20
ISBN-13: 978-0-87995-119-1
Chapters:
Part I – General Information
1.0 Introduction and Scope
2.0 Principles of Quality Lighting, Task Visibility, Glare, and Color
3.0 Sustainability, Economics, and Lighting Control Systems
Part II – Design Considerations for Healthcare Facilities
4.0 Comfort
5.0 Function
6.0 Safety
7.0 Health and Wellness
Part III – Specific Room Types
8.0 Hospitals and Outpatient Facilities
9.0 Residential Health, Care, and Support Facilities

Citation Format:
Illuminating Engineering Society. ANSI/IES RP-29-20, Recommended Practice: Lighting Hospital and Healthcare Facilities. New York: IES; 2020.