Product Description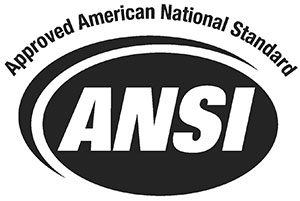 Older adults represent the fastest growing segment of the population, with over 49 million Americans over 65. With over 10,000 Baby Boomers turning 65 everyday, this document has been expanded from the 2017 version to include areas beyond housing and senior care facilities, such as offices, hospitality, healthcare, commercial spaces, and places of assembly. The over-40 population represents approximately 89 million people; of those, 63 percent have vision problems. However, there is a prevalence of low vision in the general senior population, which increases dramatically after the age of 70. Low vision is defined as vision impairment that is worse than 20/60 in the better eye and which cannot be correctable medically, surgically, or with conventional eyeglasses. People rely on a supportive visual environment to maximize their independence and safety. The guidance provided in this document is intended to serve a wide range of users, including individuals, design professionals, owners and managers of commercial buildings, code and regulatory agencies, and legislative bodies.
Purchase includes RP-10-20+E1: Lighting Common Applications.
Page count: 87 pages
Publisher: Illuminating Engineering Society (2020)
SKU: ANSI/IES RP-28-20
ISBN-13: 978-0-87995-068-2
Chapters:
1.0 Introduction and Scope
2.0 Quality and Quantity of Lighting for Vision
3.0 Design Guide
4.0 Light Sources
5.0 Daylight (Direct and Reflected)
6.0 Light For Health
7.0 Lighting Controls

Citation Format:
Illuminating Engineering Society. ANSI/IES RP-28-20, Recommended Practice: Lighting and the Visual Environment for Older Adults and the Visually Impaired. New York: IES; 2020.