Product Description
ANSI Approved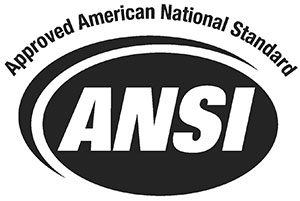 The IES Roadway and Parking Facility standard is an aggregation of several previously separate standards that are now encapsulated in one 400-page document. The topics include the basics of nighttime driver vision with a focus on accident prevention.
Subscription Service: Secure Access
Publisher: Illuminating Engineering Society (2020)
SKU: IES OL-IM-05
This document supersedes the following IES Standards:
RP-8-14       Roadway Lighting
RP-20-14      Lighting for Parking Facilities (revised 2016)
RP-22-11      Tunnel Lighting
DG-4-14       Design Guide for Roadway Lighting Maintenance
DG-19-08      Design Guide for Roundabout Lighting
DG-21-15      Design Guide for Residential Street Lighting
DG-23-14      Design Guide for Toll Plazas
DG-26-16      Design Guide for Lighting the Roadway in Work Zones
DG-28-15      Design Guide for Selection, Installation, Operations and Maintenance of Roadway Lighting Control Systems
LM-50-13      Photometric Measurement of Roadway and Street Lighting Installations
LM-71-14      Photometric Measurement of Tunnel Lighting Installations
TM-10-00(R2011)      Addressing Obtrusive Light (Urban Sky Glow and Light Trespass) in Conjunction with Roadway Lighting
This Recommended Practice is a compilation of lighting design techniques and criteria, all offered for quality roadway lighting solutions. Each chapter should not be taken in isolation but used as a whole for quality lighting design for roadways and other environments where vehicles are present, such as tunnels, intersections, and parking lots.
A lighting designer will often simplify the design criteria to lighting level and uniformity. However, impacts on visual quality go beyond these simple criteria and encompass minimizing glare and providing spectral contrast on pedestrians, hazards, and other vehicles. All design criteria are important in order to achieve these goals
Improve motorist visual quality
Provide quality light and increased contrast for seeing hazards
Illuminate conflict areas
Minimize environmental impacts of light at night
Employ lighting systems that are easily maintained and minimize energy use
This Standard was prepared with the objective of providing lighting design guidance for most kinds of roadway and roadway-related applications. The recommendations contained in this document, however, may not reflect specific local factors or situations that are not typical and require special treatment. The contents of this Standard are based upon a consensus of roadway lighting experts. It has no legislative authority unless adopted by an authority having jurisdiction. This Recommended Practice is not intended to establish a basis for civil liability.
This Standard is intended to be a single source of reference for roadway lighting; however, additional documents such as electric codes, transportation design guides, and other codes and standards are often required design references.