Product Description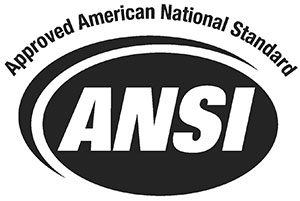 Lighting is one of the components of the built environment that enables our visual perceptions and provides for human visual performance. This document provides an overview of visual perceptions and performance, covering topics such as brightness, glare, flicker, visibility, and illuminance criteria. It introduces scientific literature and past research results but does not serve as a complete literature review on any specific topic. The document provides basic descriptions and background of visual phenomena in order to guide lighting practitioners. This document begins with a review of psychophysics, the primary method of study for perception and performance, in order to help readers understand the strength and limitations of the provided material.
Page count: 44 pages
Publisher: Illuminating Engineering Society (2020)
SKU: ANSI/IES LS-8-20
ISBN-13: 978-0-87995-384-3
Chapters:
1.0 Introduction and Scope
2.0 Psychophysics: Studying Perceptions and Performance
3.0 Basic Parameters of the Visual Stimulus
4.0 Visual Perceptions
5.0 Visual Performance
6.0 The Bases for Lighting Recommendations

Citation Format:
Illuminating Engineering Society. ANSI/IES LS-8-20, Lighting Science: Vision – Perceptions and Performance. New York: IES; 2020.