Product Description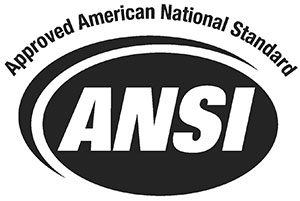 This Approved Method describes the procedures to be followed and the precautions to be observed in obtaining uniform and reproducible measurements of the electrical and photometric characteristics of fluorescent lamps under standard conditions in 60-Hz alternating current circuits and under high-frequency conditions (reference high-frequency circuits are operated at 25 kHz). In addition to linear fluorescent lamps, this document covers all U- and circular-shaped fluorescent lamps.
Page count: 12 pages
Publisher: Illuminating Engineering Society (2020)
SKU: ANSI/IES LM-9-20
ISBN-13: 978-0-87995-193-1
Chapters:
1.0 Scope
2.0 Normative References
3.0 Nomenclature and Definitions
4.0 Ambient and Physical Conditions
5.0 Electrical Conditions
6.0 Lamp Test Procedures
7.0 Photometric Test Procedures
8.0 Test Report

Citation Format:
Illuminating Engineering Society. ANSI/IES LM-9-20, Approved Method: Electrical and Photometric Measurement of Fluorescent Lamps. New York: IES; 2020.