Product Description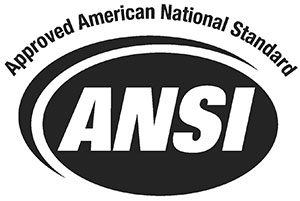 Due to the gradual nature of decay mechanisms, a remote phosphor component may undergo shifts in spectral emission, color rendering ability, and luminous efficacy that degrade performance over time. Thus, an LED based lamp or luminaire with a remote phosphor component could experience shifts in performance outside the product's specification over the product's lifetime. With prolonged exposure to high irradiance levels from pump LED sources, the remote phosphor component may exhibit changes in its chromaticity, correlated color temperature (CCT), and color rendering index (CRI). This document provides the method for measurement of luminous flux and color maintenance of remote phosphor components. It describes the procedures to be followed and the precautions to be observed in order to obtain uniform and reproducible luminous flux and color maintenance measurements under standard operating conditions.
Page count: 10 pages
Publisher: Illuminating Engineering Society (2020)
SKU: ANSI/IES LM-86-20
ISBN-13: 978-0-87995-220-4
Chapters:
1.0 Introduction and Scope
2.0 Normative References
3.0 Definitions
4.0 Pump LED Sources and Electrical Requirements
5.0 Physical and Environmental Conditions for Maintenance Test
6.0 Photometric Measurements
7.0 Maintenance Test Procedures
8.0 Test Report

Citation Format:
Illuminating Engineering Society. ANSI/IES LM-86-20, Approved Method: Measuring Luminous Flux and Color Maintenance of Remote Phosphor Components. New York: IES; 2020.