Product Description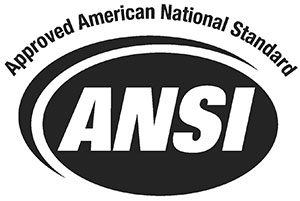 This document describes the procedures to be followed and precautions to be observed in performing accurate measurements of total luminous flux, total radiant flux (optical power), total photon flux, electrical power, luminous efficacy, color quantities, and wavelength characteristics of high-power light emitting diodes (LEDs), including white LEDs and single-color LEDs. It covers LED packages, including those with multiple chips and remote-phosphor LED packages. It also covers LED arrays or modules including remote-phosphor LED arrays or modules. This document covers measurement under pulse operation as well as steady DC operation of LEDs, and in all cases, the thermal condition of LEDs refers to their junction temperature. This Approved Method applies to laboratory measurements.
Page count: 24 pages
Publisher: Illuminating Engineering Society (2020)
SKU: ANSI/IES LM-85-20
ISBN-13: 978-0-87995-219-8
Chapters:
1.0 Introduction and Scope
2.0 Normative References
3.0 Definitions
4.0 Preparation for Measurements
5.0 Methods of Measurement under Pulse-Mode Operation of DUT
6.0 Method of Measurement under DC-Mode Operation of DUT
7.0 Optical Measurement and Equipment
8.0 Electrical Measurement and Equipment
9.0 Test Report

Citation Format:
Illuminating Engineering Society. ANSI/IES LM-85-20, Approved Method: Optical and Electrical Measurements of LED Packages and Arrays. New York: IES; 2020.