Product Description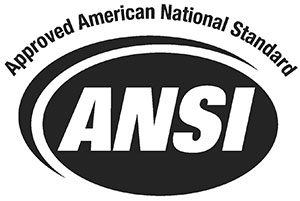 This document describes the procedures to be followed and the precautions to be observed in order to obtain uniform and reproducible measurements of the electrical and photometric characteristics of both integrated and non-integrated single-based compact fluorescent lamps, and integrated electrodeless lamps, under standard conditions in alternating current (AC) circuits (both line- and high-frequency). This document does not include linear, circular-shaped, or single-based U-bent fluorescent lamps. The electrical characteristics usually measured are line voltage, lamp current, lamp voltage, and lamp power. In the case of rapid-start lamps, the power measurements may include both the arc power and the electrode power. Arc power is the power consumed by the lamp discharge only and is exclusive of any power that may be supplied to the lamp electrodes from a separate voltage source. Total lamp power is the sum of arc power and electrode power. The photometric information usually required is total luminous flux (lumens), luminous intensity (candelas) in one or more directions, chromaticity values, and color rendering information.
Page count: 11 pages
Publisher: Illuminating Engineering Society (2020)
SKU: ANSI/IES LM-66-20
ISBN-13: 978-0-87995-240-2
Chapters:
1.0 Introduction and Scope
2.0 Normative References
3.0 Definitions
4.0 Ambient and Physical Conditions
5.0 Electrical Conditions
6.0 Testing Procedures Requirements
7.0 Test Report

Citation Format:
Illuminating Engineering Society. ANSI/IES LM-66-20, Approved Method: Electrical and Photometric Measurements of Single-Based Fluorescent Lamps. New York: IES; 2020.