Product Description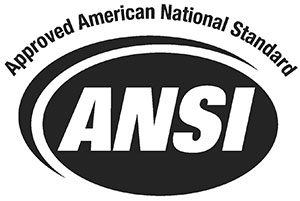 This document describes the procedures to be followed and the precautions to be observed in order to obtain uniform and reproducible life test measurements of single-based compact fluorescent lamps and integrated electrodeless fluorescent lamps under standard conditions when operating on alternating current (AC) circuits. This document does not include linear, circular-shaped, or single-based U-bent fluorescent lamps. Life performance of single-based fluorescent lamps is typically affected by variables such as operating cycle, vibration, airflow, conditions imposed by auxiliary equipment, and fixture ambient temperature and orientation. Test conditions and programs should be designed to give comparable results when adopted by various laboratories. The recommendations of this document have been made with these objectives in mind.
Page count: 5 pages
Publisher: Illuminating Engineering Society (2020)
SKU: ANSI/IES LM-65-20
ISBN-13: 978-0-87995-216-7
Chapters:
1.0 Introduction and Scope
2.0 Normative References
3.0 Nomenclature and Definitions
4.0 Ambient and Physical Conditions
5.0 Electrical Conditions
6.0 Lamp Test Procedures
7.0 Test Report

Citation Format:
Illuminating Engineering Society. ANSI/IES LM-65-20, Approved Method: Life Testing of Single-Based Fluorescent Lamps. New York: IES; 2020.