Product Description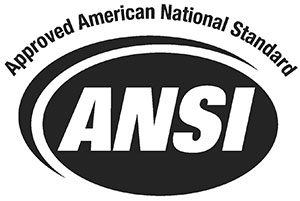 This document provides adequate and uniform methods for determining and reporting the photometric characteristics of indoor fluorescent luminaires. It describes characteristics of luminaires and some components, as well as the requirements for the thermal environment and proper control of the electrical and mechanical systems involved in testing. This document is also concerned with general test conditions and the testing procedure best suited for achieving accurate and consistent photometric results.
Page count: 16 pages
Publisher: Illuminating Engineering Society (2020)
SKU: ANSI/IES LM-41-20
ISBN-13: 978-0-87995-207-5
Chapters:
1.0 Introduction and Scope
2.0 Normative References
3.0 Definitions
4.0 Ambient and Physical Conditions
5.0 Electrical Conditions and Instrumentation
6.0 Test Requirements
7.0 Photometric Test Procedures
8.0 Test Reports
9.0 Additional Reading

Citation Format:
Illuminating Engineering Society. ANSI/IES LM-41-20, Approved Method: Photometric Testing of Indoor Fluorescent Luminaires. New York: IES; 2020.