Product Description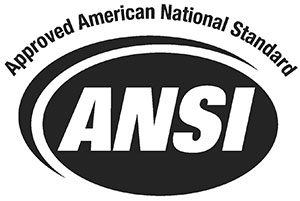 This document describes the procedures by which fluorescent lamps can be operated under controlled conditions to obtain optimally comparable data on individual lamp life, changes in light output, and other parameters that vary during the life of the lamp. It describes the procedures to be followed and the precautions to be observed in obtaining uniform and reproducible measurements during life testing of fluorescent lamps under standard conditions. It addresses life testing of linear, U-shaped, and circular-shaped fluorescent lamps operated on auxiliary devices designed and certified to meet lamp industry standards and tolerance.
Page count: 5 pages
Publisher: Illuminating Engineering Society (2020)
SKU: ANSI/IES LM-40-20
ISBN-13: 978-0-87995-091-0
Chapters:
1.0 Introduction and Scope
2.0 Normative References
3.0 Definitions and Nomenclature
4.0 Ambient and Physical Conditions
5.0 Electrical Conditions
6.0 Lamp Test Procedures
7.0 Test Report

Citation Format:
Illuminating Engineering Society. ANSI/IES LM-40-20, Approved Method: Life Testing of Fluorescent Lamps. New York: IES; 2020.